Ph.D. Faculty & Staff
Please refer to the information below when contacting one of our staff. Admissions inquiries can be directed to our Director of Admissions.
Program Leadership & Staff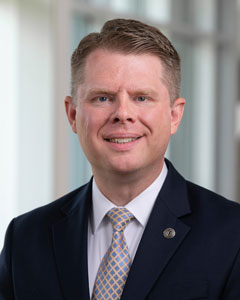 Dr. Joshua Long
Acting Director of the PhD Program, Associate Professor of Economics
phone: 260.422.5561, ext. 2433
email: jjlong@indianatech.edu
office: Keene Building, Office 342

Ph.D., Education, Capella University
M.A., Economics, Walsh College
M.B.A., Management & Marketing, Indiana Institute of Technology
Research Specialties: Economics education; monetary economics; higher education; adult learning theory; community colleges; leadership.  Qualitative/Quantitative Research Methods.
Dr. Angie Fincannon
Dean of the College of Business, Associate Professor
phone: 5561, ext. 2446
email: alfincannon@indianatech.edu
office: Keene Building, 345

Ed.D., Educational Administration, Ball State University
M.A., Health, Physical Education and Administration, Ball State University
Research Specialties: Women in leadership; dynamics in coaching and leadership; team dynamics and success; advancement best practices; leadership impact and efficacy. Mixed Methods.
Hi, I am Dr. Angie Fincannon.  I have been in education throughout my career, with the past 25 years serving in Higher Education.  I have a vast array of experiences, some of which include teaching junior high and high school students, coaching volleyball at the collegiate level,  serving as a tenured faculty member and department chair, serving in several academic leadership roles surrounding Dean, Director of Athletics, Associate Provost and Vice Chancellor.  I have led several educational and athletic global trips, and am committed to leading our program to the best possible global opportunities available for our PhD students. 
What I have enjoyed most about my career in higher education leadership is the opportunity to provide leadership, strategy and support to create and enhance opportunities for students.  I believe that the common denominator for success in all leadership roles is to gather outstanding people for a team and do everything that can be done to help that team's potential be actualized through growth, support and motivation.  Team dynamics, leadership efficacy and leadership of women are of particular interest to me. 
I love the PhD program in Global Leadership here at Indiana Tech!  Our students are outstanding, working professionals with full lives and responsibilities, but in our program because there is a calling for high impact leadership.  Our program strives to provide the best possible combination of top quality academic accessibility with collaboration, connection and support from our faculty and staff.  We make no apologies for the rigor in our program but we believe that, with the right amount of support along the way, our students will meet and surpass our expectations. 
Greetings from Dr. Fincannon
Close Biography
Dr. Kevin Bottomley
Assistant Professor, Global Leadership
phone: 260.422.5561, ext. 3447
email: ksbottomley02@indianatech.edu
office: Keene Building, 339

Ph.D.,  Leadership Studies, North Carolina A&T State University
M.P.A., University of North Carolina at Greensboro
Research Specialties: 3D virtual learning environments; millennials in leadership; transformational leadership; sustainable leadership; educational leadership in a developing country.  Qualitative and Quantitative Research Methods 
Hello, I'm Dr. Kevin Bottomley and I am proud to serve as Assistant Professor for the Ph.D. in Global Leadership program here at Indiana Tech. I have worked most of my career (24-years) in the YMCA with the last 15-years serving as a branch Executive Director.  I see myself as a true scholar-practitioner who looks for ways to apply research in the field.  Before coming to Indiana Tech I have also been teaching in doctoral programs for the past 7-years. 
I look forward to connecting with our students and faculty who are also scholar-practitioners who want to change the world.
Greetings from Dr. Bottomley
Close Biography
Dr. Jeff Bourgeois
Assistant Professor, Global Leadership
phone: 260.422.5561, ext. 3458
email: jsbourgeois@indianatech.edu
office: Keene Building, 336

PhD, Leadership Studies, University of San Diego
MSEd, Education Policy & Leadership, University of Kansas
Research Specialties: Transnational Higher Education; US-Accredited Universities in Foreign Countries; Leadership Education; University Presidents; University Governance & Leadership. Mixed Methods and Qualitative Research Methods.
Previous to joining the PhD in Global Leadership Team, I taught Leadership at several different institutions, including Coleman University (US), Fort Hays State/SIAS University (China), and John Cabot University (Italy). I enjoyed many successful years in higher education student affairs in a number of different capacities—Assistant Dean of Students at Franklin University (Switzerland), Assistant Director of Residence Life at California State University San Bernardino (US), and Area Coordinator at the University of South Florida (US). I have also had the opportunity to serve as Assistant Director for Shipboard Life for Semester at Sea. As the Site Director for ProWorld Belize, I led an international team hosting US university students participating in service or study abroad.
Discovering the many ways culture influences individuals' behaviors and decision-making is a major part of my research, teaching, and personal interests. Teaching students to understand their place in the world, to lead and affect positive change in transnational and cross-cultural environments has been at the core of my experiences as an educator. Equipping students with emotionally and culturally intelligent strategies to create is important work and a true passion.
Away from the office and classroom, I enjoy SCUBA diving, photography, music, and planning my next travel adventure.
Greetings from Dr. Bourgeois
Close Biography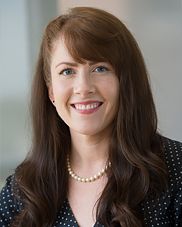 Cammi Edmiston, MSM, PMP
Assistant Director, Ph.D. Program
phone: 260.422.5561, ext. 2236
email: csedmiston@indianatech.edu
office: Keene Building, 338

Welcome!   I've served for nearly nine years as the Assistant Director of the Ph.D. in Global Leadership program here at Indiana Tech.  I specialize in project management for the program, organization, creative initiatives, problem-solving, process and policy writing, and written communication.  I earned a BS and an MSM from Indiana Wesleyan University in 2005 and 2010 respectively, and I earned my Project Management Professional (PMP) certification in 2012, renewed in 2015 and 2018.   I also serve as the university's Project Management Program Compliance Director as part of the Project Management Institute (PMI) Authorized Training Partner program.
In my free time I enjoy singing, cooking, organizing, and spending time with my husband Eric and baby daughter Ellie.  I look forward to getting to know you better!
Greetings from Cammi
Close Biography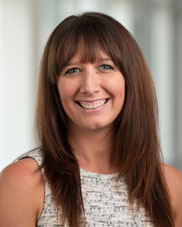 Kristin Conley, MSL
Director of Ph.D. Admissions
phone: 260.422.5561, ext. 3417
email: knconley@indianatech.edu
office: Keene Building, 335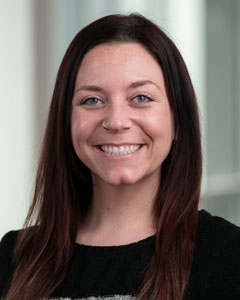 Jenn Orr
PhD Administrative Coordinator
phone: 260.422.5561 ext. 3445
email: JNOrr@indianatech.edu
office: Keene Building, 341

Program Faculty