Ph.D. Faculty & Staff
Please refer to the information below when contacting one of our staff. Admissions inquiries can be directed to our Director of PhD Admissions.
Program Leadership & Staff
Dr. Kevin Bottomley
Associate Dean, College of Business – Graduate & PhD Programs / Assistant Professor PhD in Global Leadership
phone: 260.422.5561, ext. 2447
email: ksbottomley02@indianatech.edu
office: Cunningham Suite 103

Ph.D.,  Leadership Studies, North Carolina A&T State University
M.P.A., University of North Carolina at Greensboro
Research Specialties: 3D virtual learning environments; millennials in leadership; transformational leadership; sustainable leadership; educational leadership in a developing country.  Qualitative and Quantitative Research Methods 
Hello, I'm Dr. Kevin Bottomley and I am proud to serve as Assistant Professor for the Ph.D. in Global Leadership program here at Indiana Tech. I have worked most of my career (24-years) in the YMCA with the last 15-years serving as a branch Executive Director.  I see myself as a true scholar-practitioner who looks for ways to apply research in the field.  Before coming to Indiana Tech I have also been teaching in doctoral programs for the past 7-years. 
I look forward to connecting with our students and faculty who are also scholar-practitioners who want to change the world.
Greetings from Dr. Bottomley
Close
Dr. Angie Fincannon
Dean of the College of Business / Associate Professor PhD in Global Leadership
phone: 260.422.5561, ext. 2446
email: alfincannon@indianatech.edu
office: Cunningham Suite 103

Ed.D., Educational Administration, Ball State University
M.A., Health, Physical Education and Administration, Ball State University
Research Specialties: Women in leadership; dynamics in coaching and leadership; team dynamics and success; advancement best practices; leadership impact and efficacy. Mixed Methods.
Hi, I am Dr. Angie Fincannon.  I have been in education throughout my career, with the past 25 years serving in Higher Education.  I have a vast array of experiences, some of which include teaching junior high and high school students, coaching volleyball at the collegiate level,  serving as a tenured faculty member and department chair, serving in several academic leadership roles surrounding Dean, Director of Athletics, Associate Provost and Vice Chancellor.  I have led several educational and athletic global trips, and am committed to leading our program to the best possible global opportunities available for our PhD students. 
What I have enjoyed most about my career in higher education leadership is the opportunity to provide leadership, strategy and support to create and enhance opportunities for students.  I believe that the common denominator for success in all leadership roles is to gather outstanding people for a team and do everything that can be done to help that team's potential be actualized through growth, support and motivation.  Team dynamics, leadership efficacy and leadership of women are of particular interest to me. 
I love the PhD program in Global Leadership here at Indiana Tech!  Our students are outstanding, working professionals with full lives and responsibilities, but in our program because there is a calling for high impact leadership.  Our program strives to provide the best possible combination of top quality academic accessibility with collaboration, connection and support from our faculty and staff.  We make no apologies for the rigor in our program but we believe that, with the right amount of support along the way, our students will meet and surpass our expectations. 
Greetings from Dr. Fincannon
Close Biography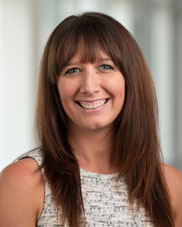 Kristin Conley, MSL
Director of PhD Admissions
phone: 260.422.5561, ext. 3417
email: knconley@indianatech.edu
office: Cunningham, 306B

Program Faculty
Program Faculty