Home
Lead in today's multifaceted environment and conduct cross-cultural research to examine interrelationships between culture and organizational leadership.
Ph.D. in Global Leadership Celebrating 10 Years
Indiana Tech's Ph.D. in Global Leadership program is celebrating its 10th anniversary. Since its inception in 2008, Indiana Tech's Ph.D. in Global Leadership program has helped 81 graduates become better leaders for their organizations—and for the world.
Global Travel and Leadership
Students gain practical experience in international cultures, enhance research skills, and integrate experiential learning.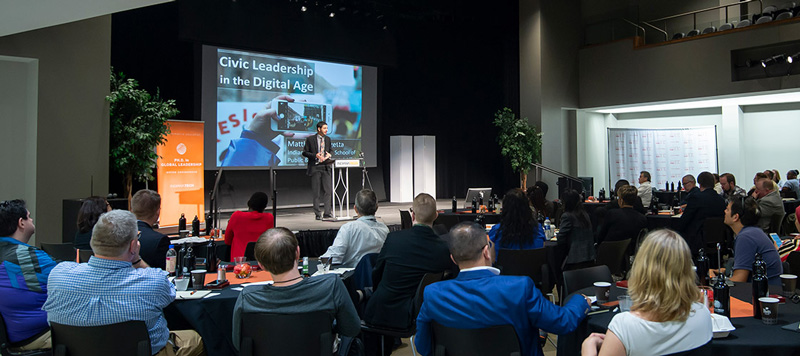 Residency Weekends
Opportunities for academic enrichment as well as socialization with faculty and fellow students.
PhD
Oct 20 -
Dec 14, 2019
Session 2
Dec 21, 2019
Session 3 Registration Deadline
Jan 5 -
Feb 29, 2020
Session 3
Feb 22, 2020
Session 4 Registration Deadline
Mar 8 -
May 2, 2020
Session 4
Apr 26, 2020
Session 5 Registration Deadline
May 10 -
Jun 20, 2020
Session 5
Apr 26, 2020
Session 6 Registration Deadline
Campus Safety
We strive to make Indiana Tech a safe, secure, and welcoming environment for learning and working. The Department of Safety & Security works to promote safe habits, crime prevention, and security awareness through dedication to protecting life and property.